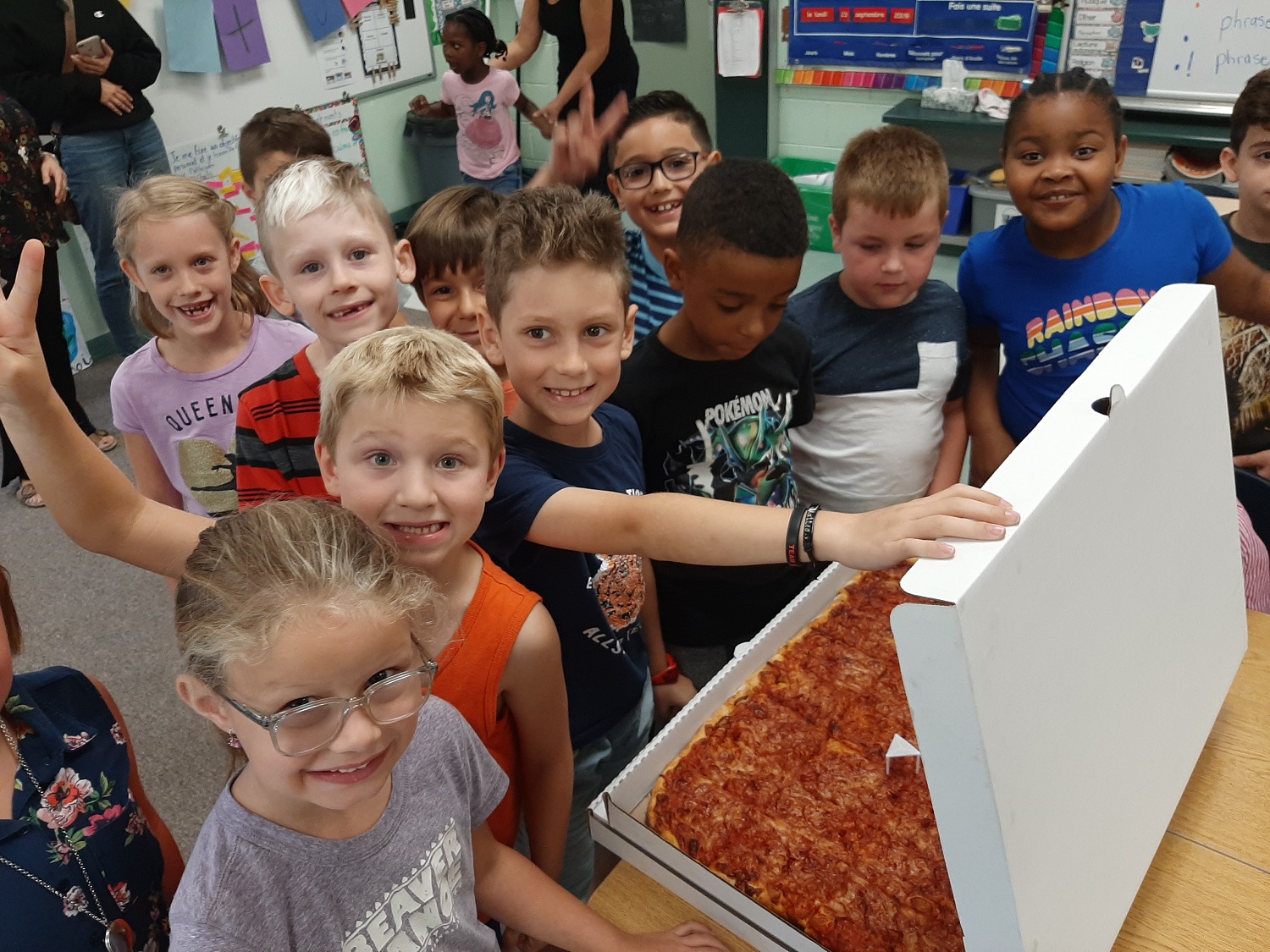 Class Of The Week #1 – Mme. Carole's Grade 2 Class
Jay and Mary visited Mme. Carole's grade 2 class at Ecole Elementaire Catholique Sainte-Therese!  How will the react when they hear that Mary has never seen Frozen?!?
They were nominated by Kelly Mady on behalf of Matteo for the following reasons:
The kids in Matteo's class are all very respectful and kind to each other. They deserve a treat. Madame Carole is amazing as well.
Congrats guys!  Thanks again to our friends at Antonino's Original Pizza and Seen Vision Care.