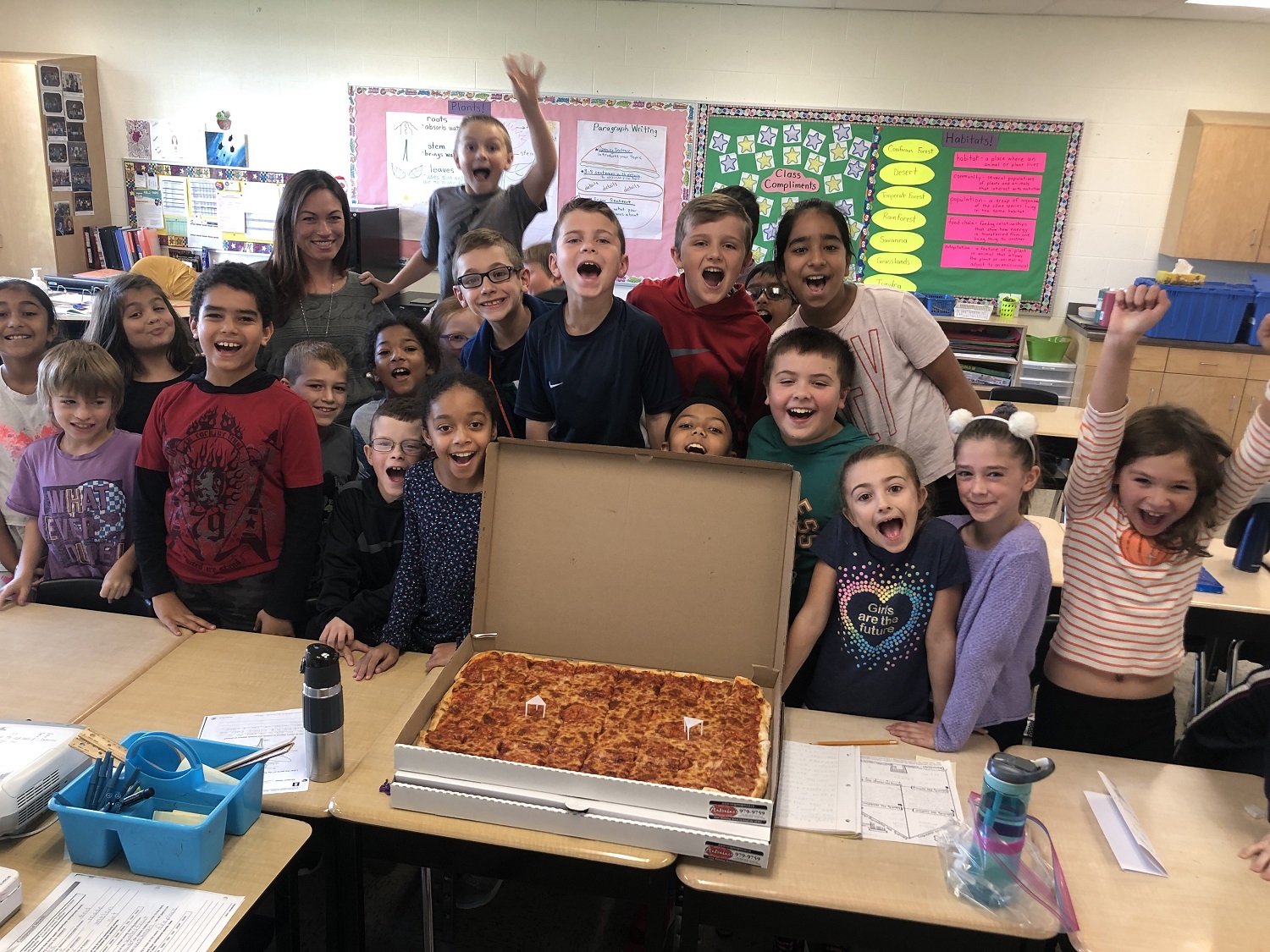 Class Of The Week #5 – Ms. Williams' Grade 3/4 Class At Tecumseh Vista Academy
We talked scary movies, spooky stories, and getting ready for Halloween!  Thanks again Antonino's Pizza and Seen Vision Care, here is this week's Class of the Week:
Nominated by Amy Fournier on behalf of Tristan for the following reasons:
The teacher supports friendship, learning and independence in her classroom. She is very focused on the children and makes learning fun and easy.