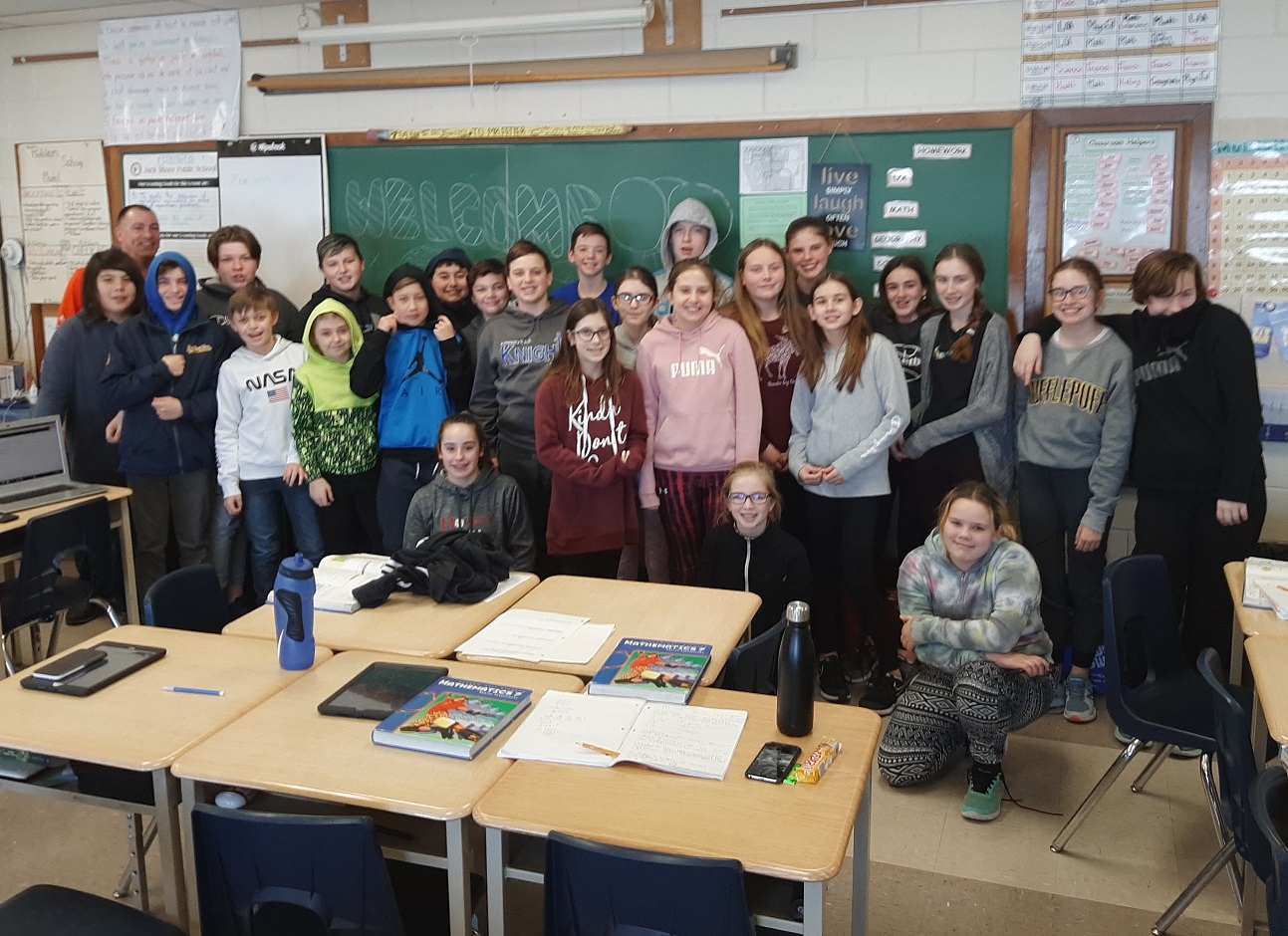 Class Of The Week #15 – Mr. Fetter's Grade 7 Class At Jack Miner Public In Kingsville
This week we did a DOUBLE class of the week!  The 'official' winners were Mr. Fetter's awesome Grade 7 class.  They were nominated by Zoe's mom for the following reasons:
My daughter tells me that she has a great teacher who makes learning fun and she is super excited to be in Grade 7. She is looking forward to a great year as they start intermediate division.
These kids are so excited to learn (and they love the PS4's in the room 😉 )
But that's not all… … Joe from Antonino's made us 3 more giant pizzas to bring to the grade 6 class too!!   A special bonus shout-out to the Grade 6's in Mr. Ruggirello's class.  (spoiler alert kids: You're going to have fun in Grade 7 too.)
It's a double-stacked class of the week, thank you again to Antonino's and Seen Vision Care!