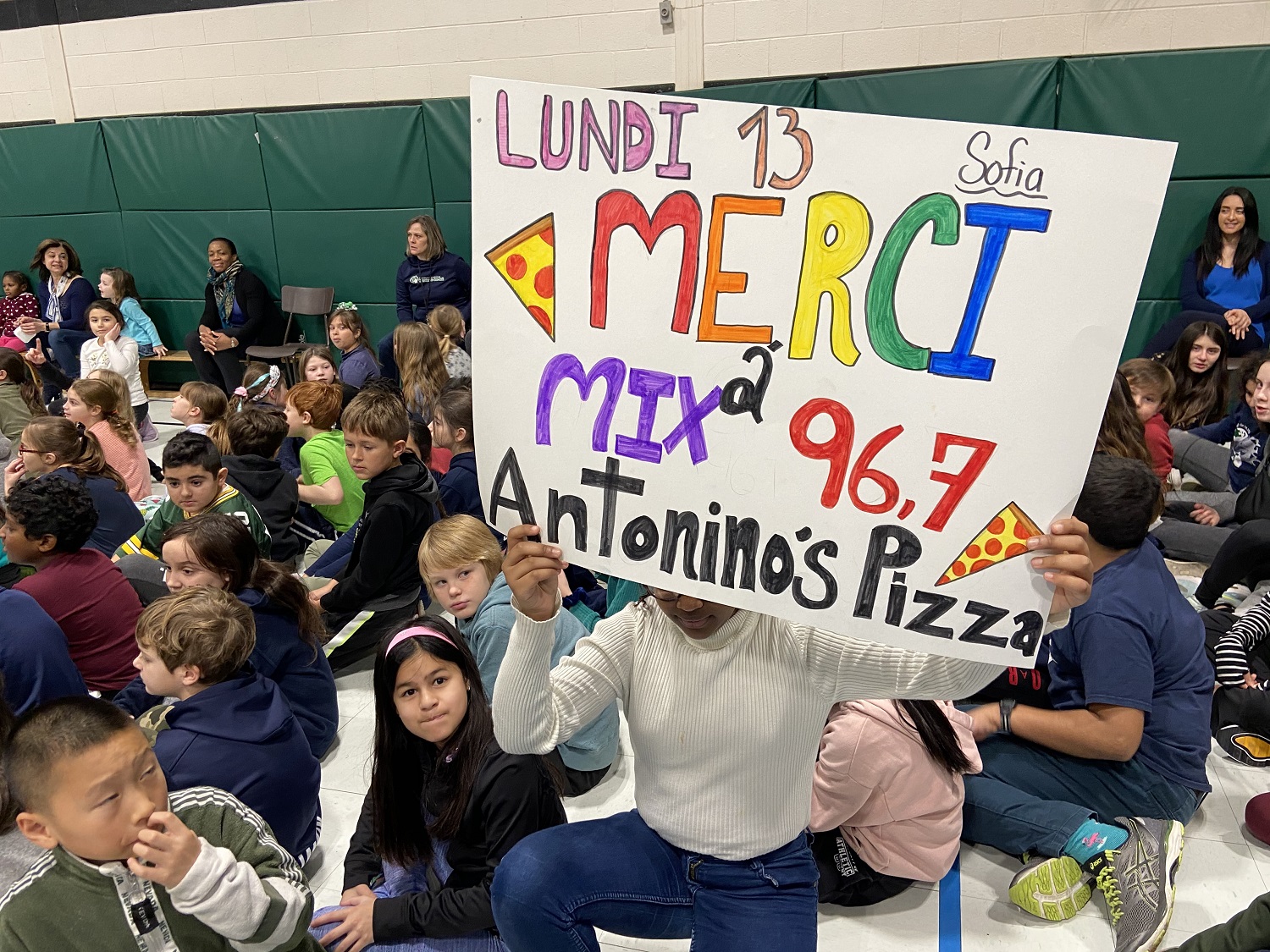 WOW! Antonino's Rewards 500 Students For Christmas Can Drive!
Lunch is served!  On Monday January 13th, 2020, Antonino's Original Pizza donated 62 large pizzas to South Windsor's École Élémentaire Catholique Monseigneur Jean Noël.
For the holidays they collected 9,000 non-perishable food items (3 trailer loads!) and a huge bag of mittens.
"We had no clue it would be so many items," said Laurie Harrison, representative of Windsor Family Homes & Community Partnership. "This will help feed the 900 people a week that we serve, for months." The school donation was so large that the organization ran out of storage space. "The Home Depot was kind enough to donate $300 so we could purchase more shelving," added a grateful Harrison.
The idea of a special, one time "School" of the Week was proposed. "The first person I thought of was Joe! Antonino's is always giving back and helping our community." said Candice Dennis, Marketing & Promotions Manager with Blackburn Radio Inc.
"When Candice told me how much food the kids raised and how it's going to feed 900 people for months, I was blown away," said Joe Ciaravino, President of Antonino's Original Pizza Inc. "We immediately agreed to donate 500 big pizza slices to feed the entire school."
Class of the Week co-sponsor, SEEN Vision Care, will offer $100 gift certificates for all teachers, staff, administrators and parents who are in attendance. "Plus we'd like to recognize the two 5th grade lead teachers with a pair of Ray-Ban® sunglasses each," said SEEN Owner, Dr. BK Wahab.
Thanks to all who made this possible, and let's keep this spirit of giving going throughout 2020!