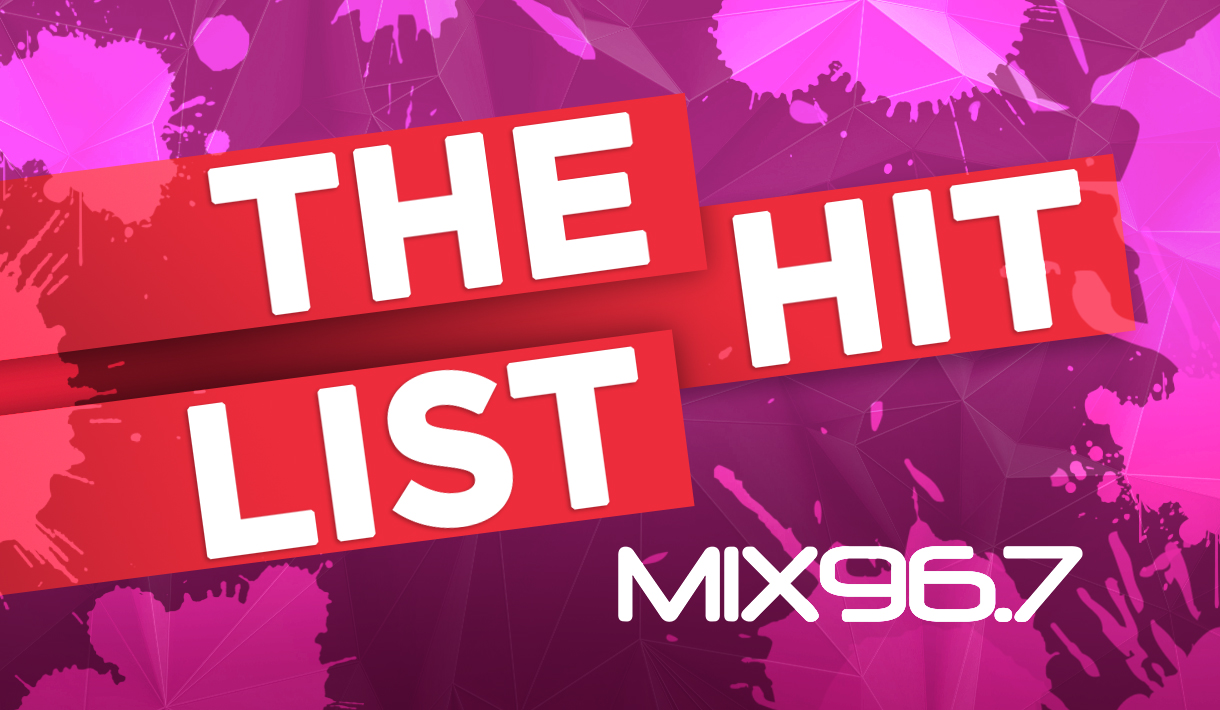 Hit List – Sept 11
The theme of this week's Hit List is ED SHEERAN.  Ed has the #1 song with Bad Habits AND our Hit Bound Track with his new song Shivers.
We also want to shout-out our Homegrown Hit artists Lisette & Tyler.  Believe it or not, they are currently lost at sea.  Read about that right here and enjoy their new song A Beautiful Day.
AND, since it's Tori's birthday weekend it was her job to chose the Throwback Track and of course she went with Marvin Gaye. Happy birthday, girl.
| TW | LW | Artist | Song |
| --- | --- | --- | --- |
| 1(7) | 1 | Ed Sheeran | Bad Habits |
| 2 | 5 | Marshmello x Jonas Brothers | Leave Before You Love Me |
| 3 | 3 | The Weeknd | Save Your Tears |
| 4 | 2 | Maroon 5 | Beautiful Mistakes |
| 5 | 7 | Elle King + Miranda Lambert | Drunk (And I Don't Wanna Go Home) |
| 6 | 4 | Dua Lipa | Levitating |
| 7 | 8 | The Weeknd | Take My Breath |
| 8 | 6 | Pink | All I Know So Far |
| 9 | 9 | Bruno Mars, Anderson .Paak, Silk Sonic | Leave The Door Open |
| 10 | 15 | Doja Cat ft. SZA | Kiss Me More |
| 11 | 13 | Max Parker | Good Time |
| 12 | 11 | Anne-Marie + Niall Horan | Our Song |
| 13 | 10 | Olivia Rodrigo | drivers license |
| 14 | 12 | Jessia (feat. Bebe Rexha) | I'm Not Pretty |
| 15 | 17 | Faouzia | Hero |
| 16 | 18 | New Friends | Coming Back For You |
| 17 | 20 | Majid Jordan | Waves of Blue |
| 18 | 19 | Bruno Mars, Anderson .Paak, Silk Sonic | Skate |
| 19 | 14 | Shawn Mendes + Justin Bieber | Monster |
| 20 | 16 | Tate McCrae | You Broke Me First |