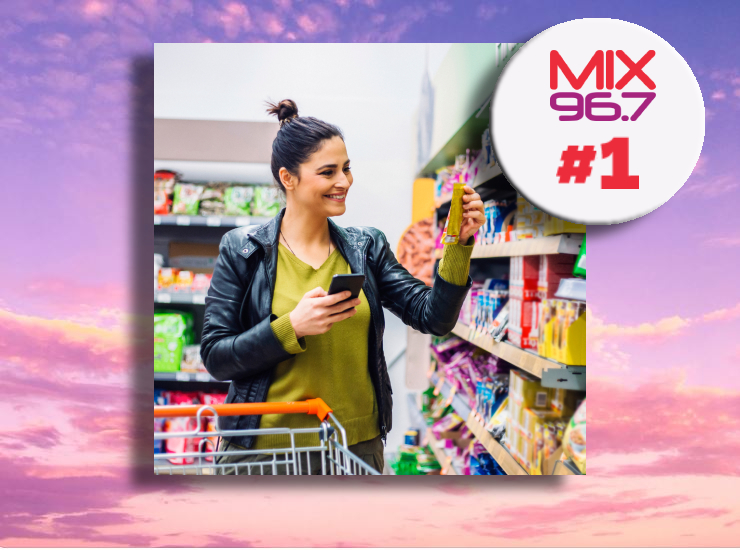 MARCH GLADNESS: And The Winner Is…
Well, 2 winners actually.  First… …  half-price groceries takes the title!
But more importantly, congrats to our girl Irene (*and her three dogs) for winning the amazing $500 Dine YQG prize package from our friends at TWEPI!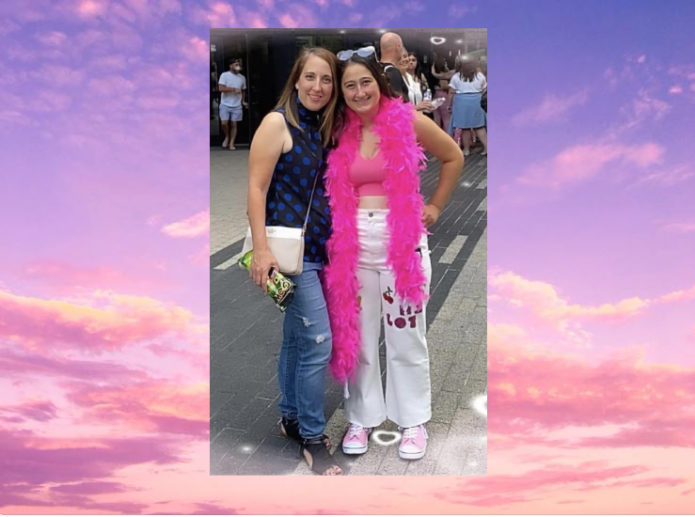 Thank you so much for playing along with us, now let's keep it going and have a spectacular April.
Here's what you may have missed earlier this month: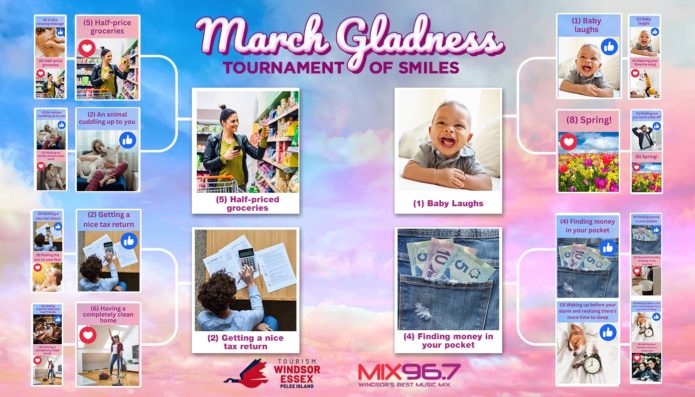 Bravery comes in many forms.  For our very own Ashleigh (midday person extrodinaire) it came in the form of a confrontation with a wild turkey.
Listen below as she tells us the details of this horrendous  encounter:

You know that amazing March Gladness prize pack worth, like, $500 that we're giving away?  We can thank Jason Toner from T.W.E.P.I. for that.  Actually… let's thank him right now and hear about some of the amazing things you can do in Windsor/Essex County this spring!
We heard the story about a massage therapist from Windsor having an opportunity to show her skill before an international audience so we just had to reach out to Carrie Deslippe (a Registered Massage Therapist and the founder of Above and Beyond Message Therapy Clinic), to hear about her invitation to compete in the International Massage Association's  Sixth World Championship in Massage later this year in Copenhagen, Denmark.
Carrie has a couple of fundraisers coming up March 25, May 6th, and June 10th at the Barbershop.  Good luck representing Windsor!!!
We march along (right?) with March Gladness, the happiest month in radio.
Today we heard about a new tip to pull off your BANDAIDS without pain.  We gave a quick call to the source about that.
Happy St. Patrick's Day!  We decided to reach out to the fine folks at Lucky Charms with our latest brilliant idea:
The one thing we love about peanuts is… … oh who are we kidding, we love EVERYTHING about peanuts!  We heard somewhere that March is 'National Peanut Month' so we decided to reach out to award-winning dietitian Sue Mah.  For more great recipe ideas go to peanutbureau.ca, she told us about one that absolutely blew our minds:
On 'Potato Chip Day', Tori decided to call the customer service people over at Lays and spoke to a delightful chip lady:
---
Here's what you may have missed earlier this month:
Happy March Break!!  Want a glimpse into what life is like when your kindergartener is off for the week?  My 5-year-old came into studio today to burn off some energy, and she wrote a new song:
---
Since Mar 10 is obviously MARIO day! (*Tori just learned this), we decided to reach out to the fine folks at Nintendo to find out about their favourite characters.
March is officially Kidney Health Month, and with today being World Kidney Day we thought it would be a perfect time to highlight the need for kidney donors in Canada.
Today we talked to Cindy Keo about what her family is going through right now with her mom having kidney health issues.  They're keeping their heads up and working through each day as a family, just like tens of thousands of others are doing right now.  Support kidney.ca in any way you can, and check out Cindy's story below.
---
We had the privilege of speaking with THREE different local women for the special occasion! Meet Angelina, Victoria & Stacey!
Listen to Angelina Ebegbuzie, President & Co-Founder of local group Black Women of Forward Action. Follow them on Facebook and Instagram!
Victoria Rubio is the Owner and CEO of VR Success Services – Career & Business Advancement AND the Owner and Founder of Victoria Rubio – Success and Leadership Educator. She also has a great message about female empowerment & success. Listen here:
Stacey of Help Her Fly offers incredibly necessary services for young girls. If you're a mother, aunt, really ANYONE with a young girl in your life, check out this amazing organization. And follow them on Facebook & Instagram!
---
We've all been a little sick this season, right?  In fact you are probably fighting off a cold right now.  Good thing the fine folks at TYLENOL are there.
---
Today we talked to Princess Breannah.  She graduated from the Royal College of St. Clair and has assembled an all star cast of characters to bring smiles to local kids of all ages.
Listen here, this is what it sounds like when you're living your dream.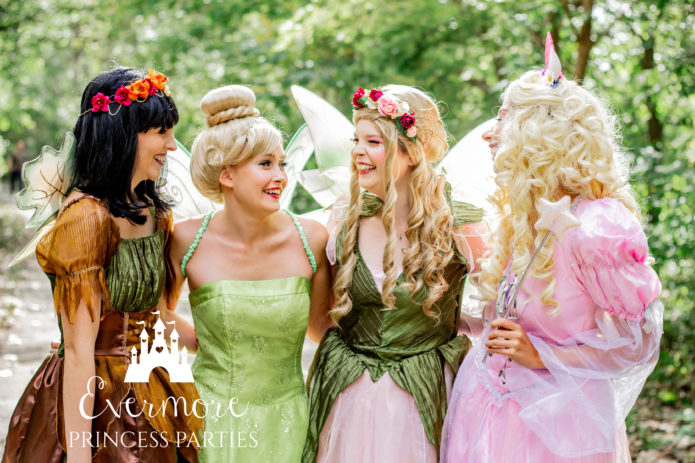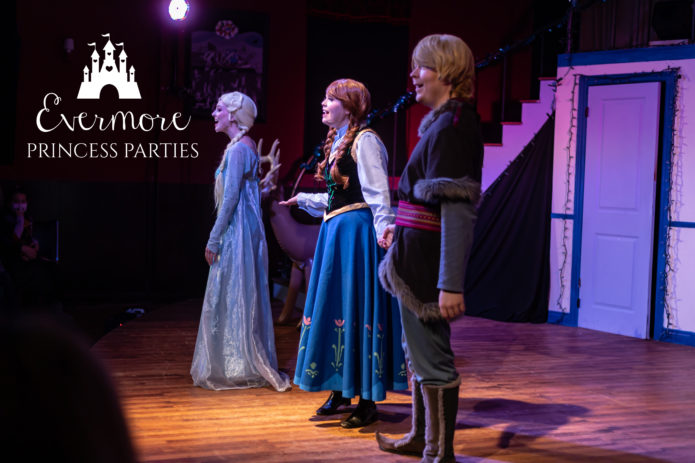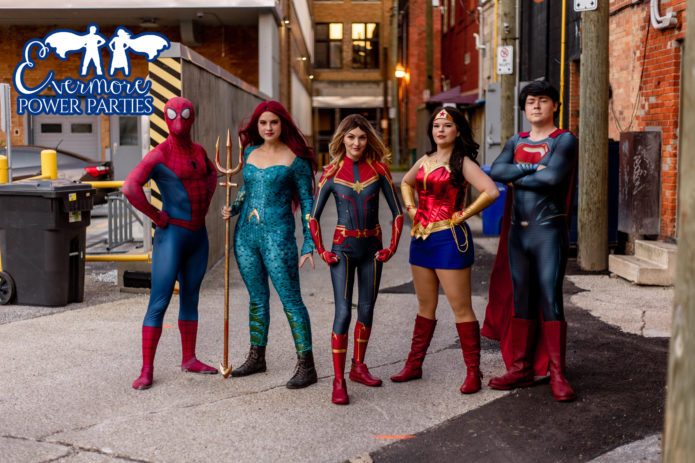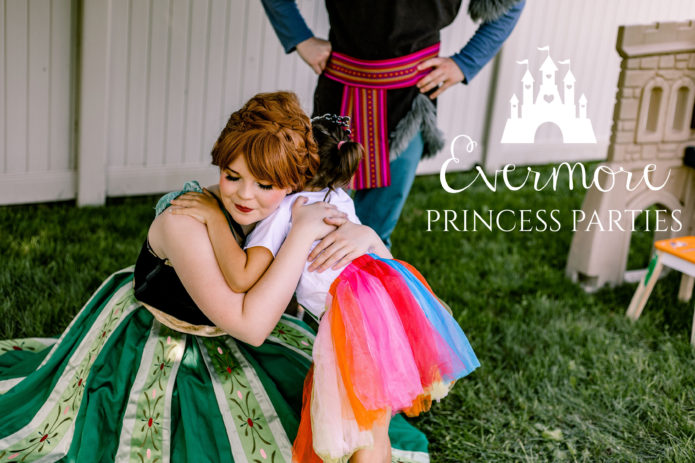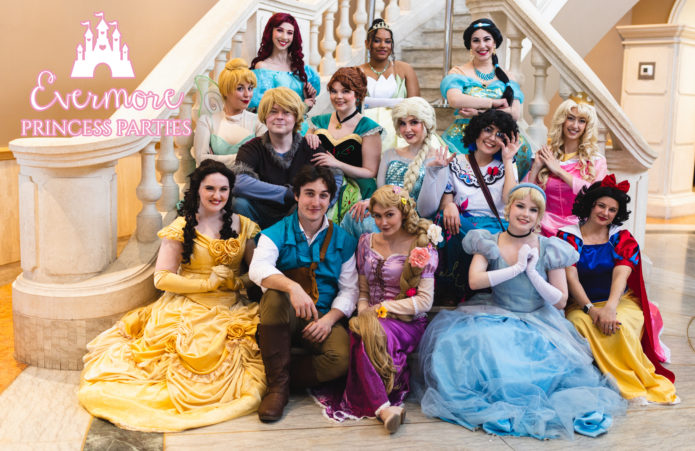 ---
We're celebrating all LOCAL AUTHORS today for March Gladness!  Did you know you can go on Amazon and publish your own work?
That's exactly what our friend LM Afonso did when she published her beautifully written and  heartbreakingly good novel On Broken Wings, we talked to her about it today.  Pick up your copy, royalties from the book are going to The Bridge to help other at risk kids.
---
It's time to leave those icy blizzards behind and all that nonsense behind us and get ready for our favourite pre-spring tradition… … let the March Gladness begin!!
Today we wanted to highlight one of the coolest (*yes, I am 100% serious when I say COOLEST!) events around, and that is the Windsor Chess Challenge which is back after a couple of years off due to COVID.
Why is chess so cool?  Let me tell you.  First, as you'll hear right here, chess gives EVERY kid a chance to shine.  You don't need to be a fast runner or a great actor to be a winner.  Just take a look below at some of the 1400+ kids who are here to have fun, compete, and learn a few new moves along the way.
Listen here, we talked to organizer Kathleen Westlake about all the excitement: