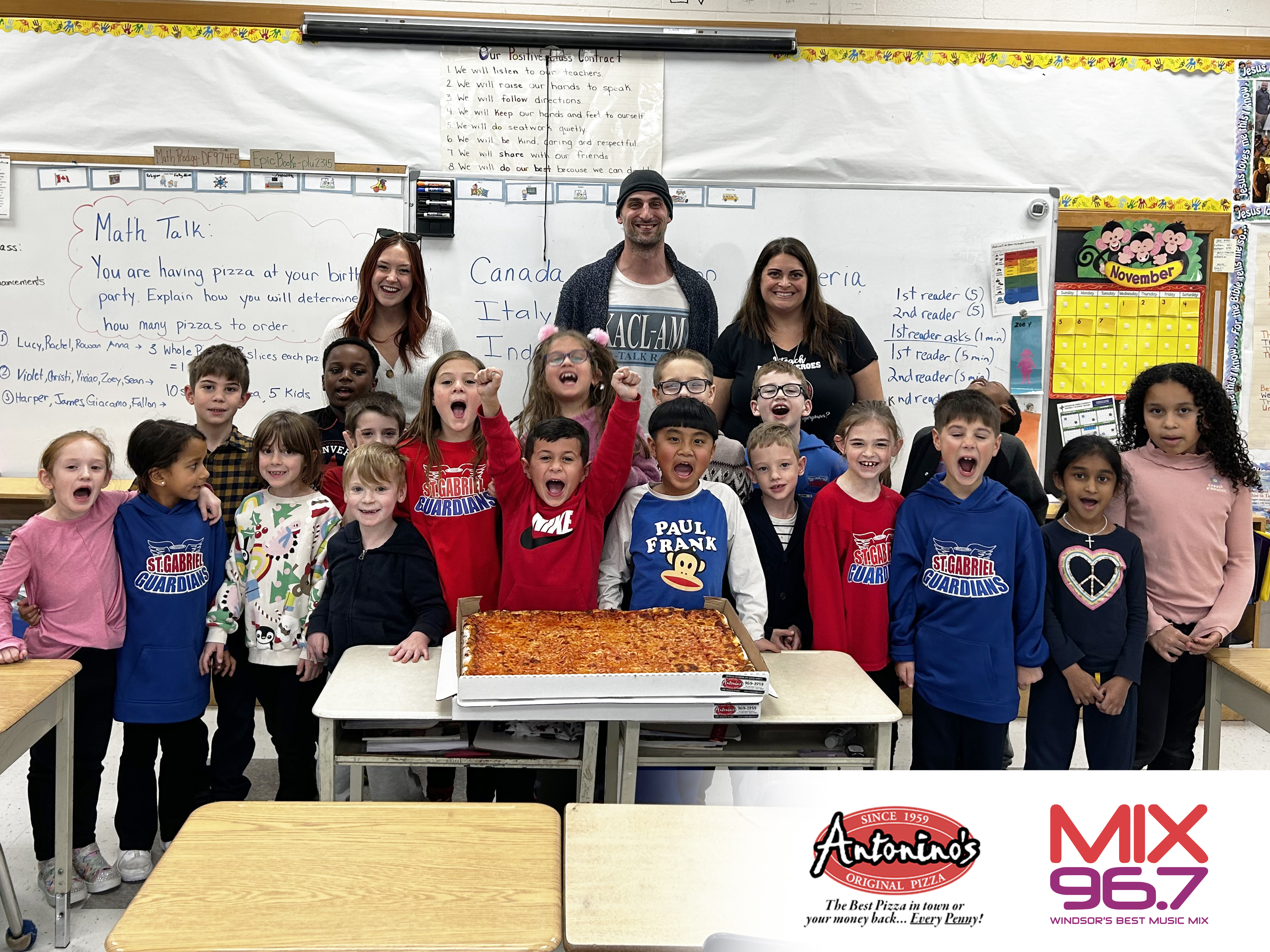 Jay & Tori – Antonino's Class Of The Week -Grade 2/3's From St. Gabriel Elementary!
We want to say a big hello to Miss Vitella's Grade 2's at St. Gabriel Elementary!  These kids are great, they've been working on their 'Saint Name Posters' while also learning different math games and building their reading and writing skills.
Let's meet this week's Antoniono's Class of the Week!  And tell any teacher friends of yours they can nominate their class right here.