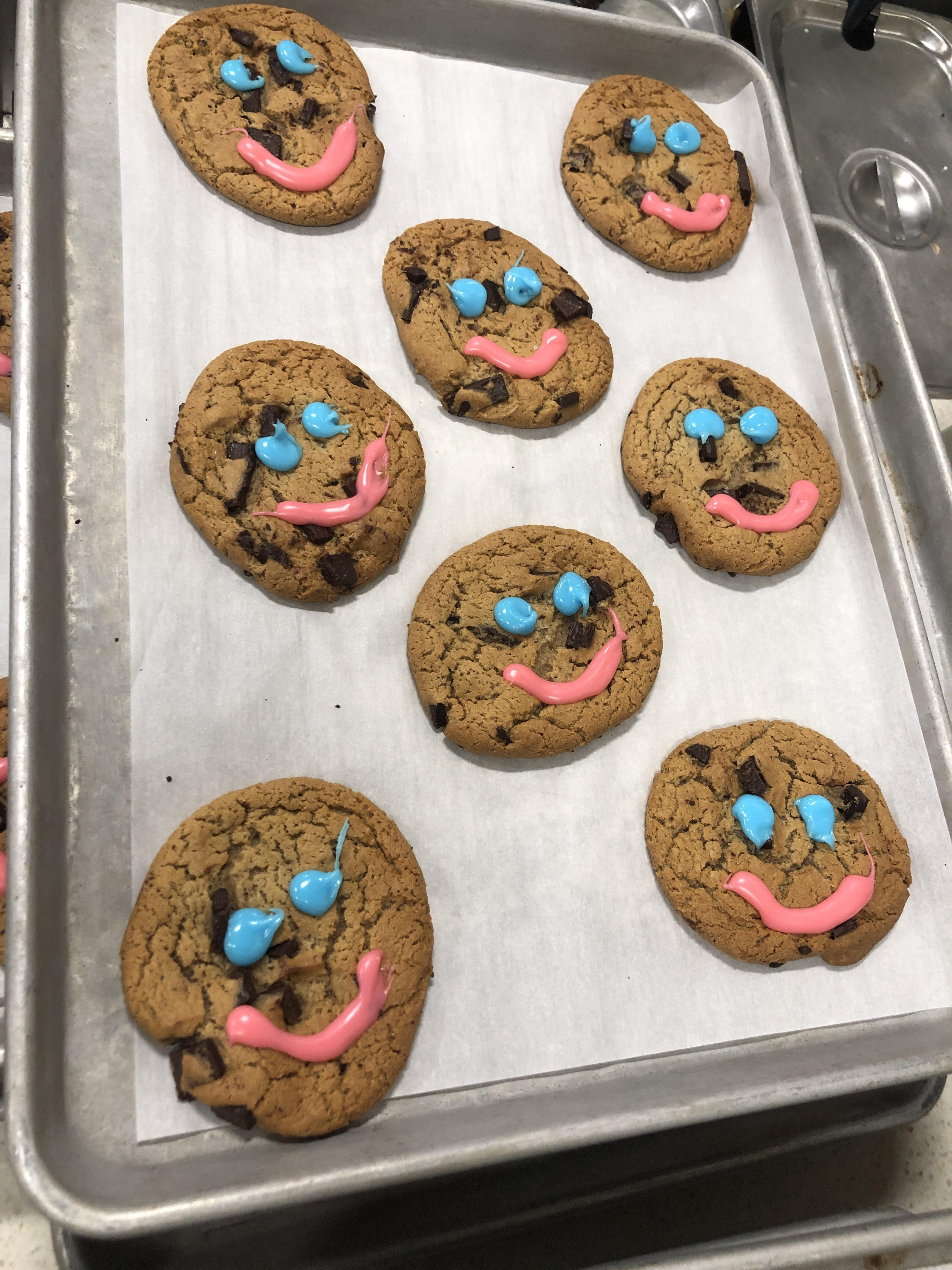 SMILE COOKIE WEEK!
If something as small as a loonie made a difference in a someone's life wouldn't you help out? Of course you would, you're Canadian!
This week at every Tim Hortons across Canada you can purchase a smile cookie. This cookie isn't your regular run of the mill chocolate chip cookie that you see in the grocery store, or even in your Grandmothers oven. This simple classic chocolate chunk cookie has a welcoming smile, two blue dots for eyes and a pink mouth made from (in my opinion) the best sugary icing. This smile represents all of the smiles your creating buy purchasing this cookie. Its signifies all the children and their families your helping out, and bringing a smile to their faces. You see, this cookie is a Tim Hortons Smile Cookie. Every single bit of that dollar your using to purchase this cookie goes towards local charities and organizations in communities across Canada.
Its simple, you buy a cookie. You eat it. You love it. And you help people. It's a win win situation.
Visit your local Tim Hortons between September 16th-22nd to pick up your daily dose of sugary yumminess and feel good about it! You're helping people in your community.
Happy Smile Cookie Week!
Read More Here.