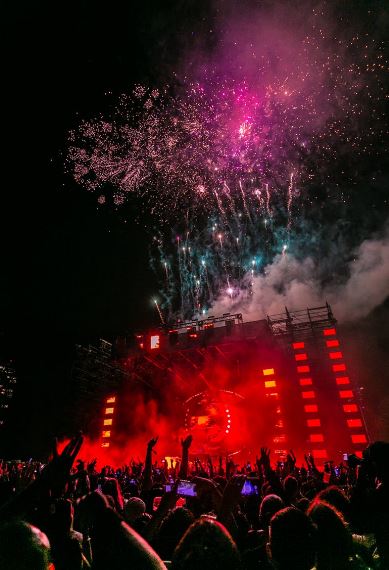 Day Dreaming Of Summer…
On cold winter days like today (actually this whole week) I can't help but close my eyes and remember all the fun concerts that happened during the summer months. The hot sun, a cold drink, and your favorite artist performing right in front of you.
My suggestion of getting over the summer blues? Buy concert tickets during the winter months for the upcoming summer!
Harry Styles and Camila Cabello announced their upcoming tour dates last night! SIGN ME UP AND TAKE MY MONEY!!
Harry Styles will be kicking off his worldwide tour 'Love On Tour' in April 2020. King Princess, Jenny Lewis and Koffee will be joining him on tour.
'Love On Tour' tickets will go on sale next week, at 10am on November 22nd.
You can see Mr. Styles in Detroit on July 17th 2020 at Little Caesars Arena. ALSO! If you'd like to see Harry in Toronto, you can! He will be at Scotiabank Arena on July 3rd & 4th 2020!
Keeping things steamy… Camila Cabello will have us on our feet dancing in September! She will be in Detroit at Little Caesars Arena on September 5th 2020. She will also be in Toronto on September 4th 2020 at Scotiabank Arena.
You can jam out to her brand new song 'Living Proof' (which drops this Friday) while buying tickets to her show on Thursday November 21st at 10am! With each purchase of a ticket you will also receive her sophomore album Romance!