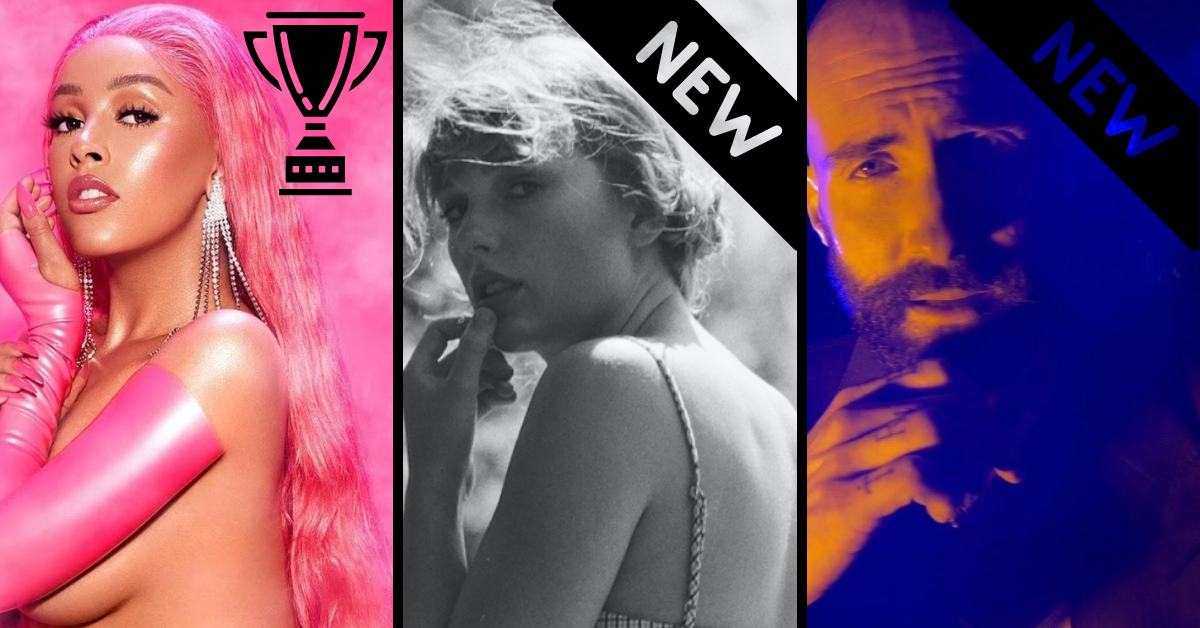 Hit List – August 1st, 2nd & 3rd
I'm sure Doja Cat is still recovering after last weekend's celebration for beating out the Weeknd as our #1 song!
And this long weekend is made extra special by her topping our charts again!
We're also celebrating the addition of 2 brand new songs on our hit list: Taylor Swift's surprise drop Cardigan (our Hitbound song from last week) and Maroon 5's hit summer ballad Nobody's Love.
| TW | LW | Artist | Song |
| --- | --- | --- | --- |
| 1 (2) | 1 | Doja Cat | Say So |
| 2 (2) | 2 | The Weeknd | Blinding Lights |
| 3 | 4 | Harry Styles | Watermelon Sugar |
| 4 | 3 | Justin Bieber | Intentions |
| 5 (2) | 5 | Lady Gaga & Ariana Grande | Rain On Me |
| 6 | 10 | Lewis Capaldi | Before You Go |
| 7 (2) | 7 | JP Saxe & Julia Michaels | If The World Was Ending |
| 8 (2) | 8 | Harry Styles | Adore You |
| 9 (2) | 9 | Ariana Grande & Justin Bieber | Stuck With U |
| 10 | 6 | Dua Lipa | Don't Start Now |
| 11 (2) | 11 | Marshmello & Halsey | Be Kind |
| 12 | 14 | Scott Helman | Wait No More |
| 13 | - | Maroon 5 | Nobody's Love |
| 14 | 18 | Dua Lipa | Break My Heart |
| 15 (2) | 15 | Sam Fischer | This City |
| 16 (2) | 16 | Mackenzie Porter | These Days |
| 17 | 12 | Maroon 5 | Memories |
| 18 | 13 | Post Malone | Circles |
| 19 (2) | 19 | Autumn Kings | Love Let Go |
| 20 | - | Taylor Swift | Cardigan |