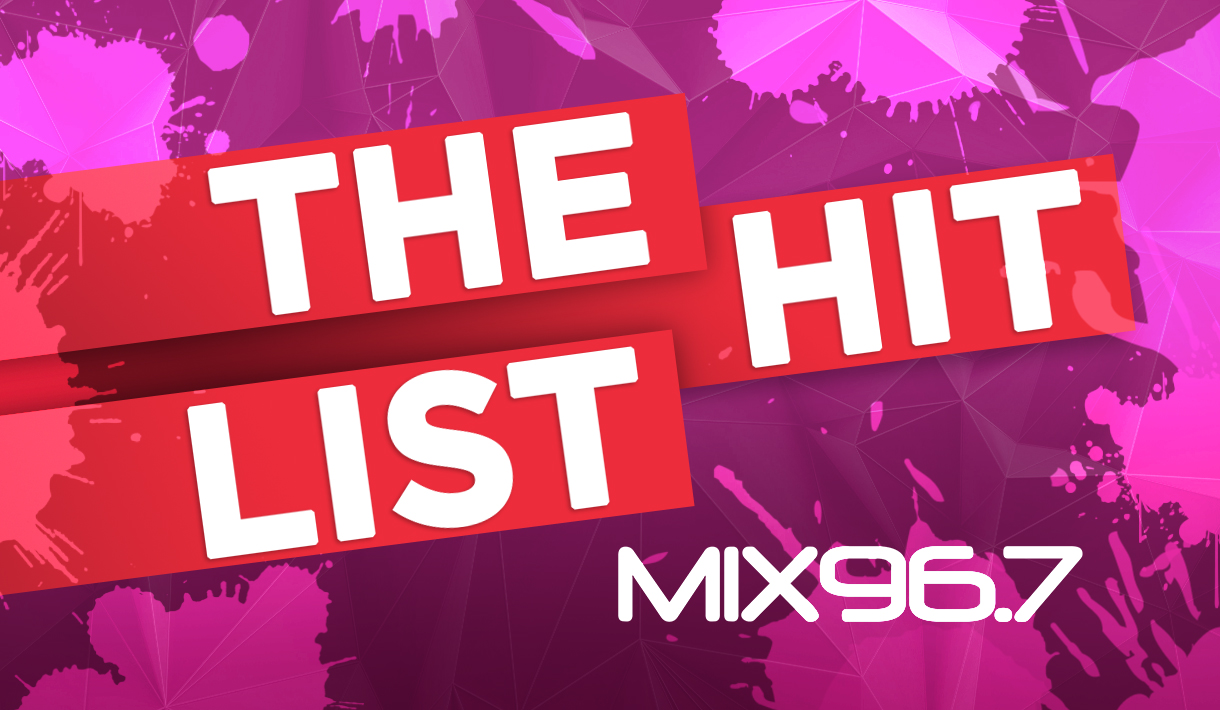 Hit List – Dec 17 + 18
Taylor Swift does it again, she's going to end the year on the highest of high notes, with a 5th straight week as your #1 song!
Make sure you tune in next week if you can, we're counting down 20 of the most funny, most unique, most off-the-wall Christmas songs we could find.  It's going to be fun.  Meeeeerrrryyyy Christmas!!
| TW | LW | Artist | Song |
| --- | --- | --- | --- |
| 1(5) | 1 | Taylor Swift | Anti Hero |
| 2 | 2 | Sia | Unstoppable |
| 3 | 6 | Pink | Never Gonna Not Dance Again |
| 4 | 3 | One Republic | I Ain't Worried |
| 5 | 5 | Nicky Youre & dazy | Sunroof |
| 6 | 7 | Harry Styles | Late Night Talking |
| 7 | 4 | Elton John & Britney Spears | Hold Me Closer |
| 8 | 11 | Tate McCrae | uh oh |
| 9 | 9 | Reve | Whitney |
| 10 | 8 | Tate McCrae | She's All I Wanna Be |
| 11 | 16 | David Guetta & Bebe Rexha | I'm Good (Blue) |
| 12 | 10 | Virginia To Vegas | No Excuses |
| 13 | 13 | Lizzo | About Damn Time |
| 14 | 17 | Meghan Trainor | Made You Look |
| 15 | 14 | Michale Buble | Higher |
| 16 | 13 | Justin Bieber | Ghost |
| 17 | 20 | Rosa Linn | Snap |
| 18 | 17 | Preston Pablo | Flowers Need Rain |
| 19 | 16 | Shawn Mendes | When You're Gone |
| 20 | 19 | Harry Styles | As It Was |