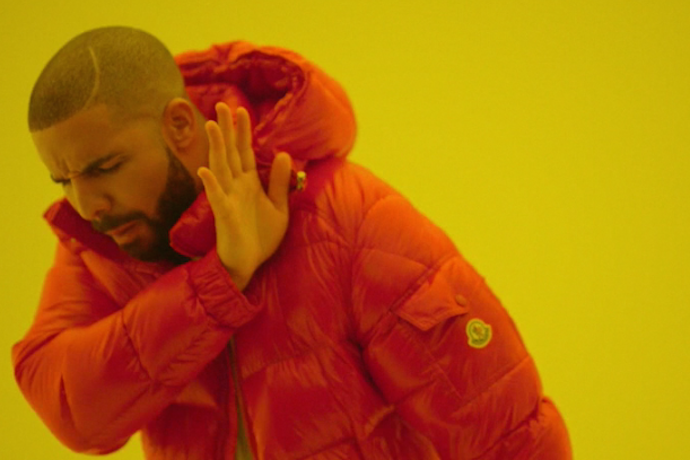 Jay's NSFW Ultimate Music Nerd Top 20 Songs Of The Decade
Yes, disclaimer alert, this is the NSFW Top 20.  TRANSLATION: 'oh no, good heavens, there are swears here!"  The way I see it, if the Pulitzer Prize people won't sensor Kendrick Lamar, neither will I.  😉
So there it is, user discretion, blah blah blah.  These songs are awesome.  If you feel like listening do something a little different that you may have missed out on, check these out.  Enjoy!
1. Drake – Hotline Bling (2016)
It's the song that spawned 1000 memes.  Plus, nobody in the universe had a better decade than Drake.  My wife absolutely hates this choice, which makes it even better.  .
2. The Neighborhood Sweater Weather (2013)
This was close to taking number one, but it will have to settle for second best.  An insanely well constructed song that gets better every time you listen.  The Neighborhood take the second spot.
3. Kendrick Lamar – Humble (2017)
To be honest, this probably should have been #1.  Kendrick has won every award imaginable, including a 2018 Pulitzer in music!  This is the best song from arguably his best album, and it comes in at #3 of the decade for me.
4. Childish Gambino – Redbone (2016)
I thought about including a song from his 2013 album 'Because the Internet', because I love it.  But this song is what he'll be known for in 20 years, along with the controversial and amazing 'This is America' video.  But Redbone wins the decade for Donald Glover.
5. Arctic Monkeys … R U Mine? (2012) 
What makes this song even better is the fact that Mary was stumped on it during 'Battle of the Sexes'.  Other than that, the song is just awesome.  Furious and fast and sad and loud and all the things that make Arctic Monkeys one of my favourite bands of the last 10 years.

6. Florence and the Machine – Shake It Out (2011)
This song came out a few years before Taylor Swift was shaking it 'Off'.  Florence and the Machine's "Shake it Out" is a powerful, incredible, underrated song that should be higher on every decade-end list.  Shout out to Jess for reminding me about this one.
7.  Spoon – Inside Out (2014)
Another underrated track from an underrated band.  Why do more people not know about Spoon?? They're great and their album "They Want My Soul" is one of the best to come out this decade.
8. Frank Ocean – Thinking About You (2012)
Nothing underrated about this guy, everybody knows Frank Ocean is incredible.  My only struggle with this one was whether to include this track or "Pyramids".  (you know what… … listen to Pyramids too.)
9. LCD Soundsystem – I Can Change (2010)
LCD Soundsystem is one of those bands you'll either love or hate.  I chose LOVE.  This song is the oldest entry of my list, coming to us way back in July of 2010.
10. The Weeknd – Starboy (2016)
A Mix 96.7 favourite here!  We've been playing it since the day it came out, and I can honestly say I turn it UP every time it comes up on our show.  This song is just all kinds of awesome from one of the breakout stars of the 2010's.
11. Mitski – Your Best American Girl (2016)
This might be a new one for you if you're not a big indie music fan.  But seriously, give it a listen.  Give it 10 listens.  It's a wonderful little song that always makes me feel good when I hear it.
12. Khalid – Talk (2019)
This is the NEWEST entry on my top 20 of the decade and the only song from the last year.  You want a song you can dance to, work out to, and get a little busy to… … this is it.  Khalid ruled 2019 with his Ed Sheeran collaboration, but I've got a soft spot for this one.
13. Hop Along – How Simple (2018) 
Another 'but Jay… who the heck is this' track.  Trust me, this is great and should probably be higher.  It's the lead single and first track from their 2018 album 'Bark Your Head Off, Dog', and I love love love it.
14.  Father John Misty – Please Don't Die (2018)
As I'm typing this and seeing the #14 beside it I can't help but feel their must be some mistake.  This is probably my favourite album of the last 10 years, "God's Favorite Customer", and this is the one of the saddest songs I've ever heard.  I think about my wife and little girls when I hear it and it makes me cry internal happy tears.
15. Absofacto – Dissolve (2015)
"Jay, you're killing me here.  Who the **** are these people?"  I understand.  Just listen.  This song is too good to not listen to at least once.
16. Bon Iver – Holocene (2011)
Bon Iver had a heckuva decade.  He went from an unknown to one of the most respected artists in the world, partly thanks to this track right here.
17. Charlie Puth – Attention (2017)
Another Mix 96.7 favourite!  Charlie Puth had roughly 92 amazing songs this decade but this one is the best.
18. Nico Yaryan – Just Tell Me  (2016)
"Jay.  Stop it.  Nobody cares about this guy."  That may be true, but you know what else is true?  This song rules.
19. Kurt Vile – Pretty Pimpin' (2015)
I saw Kurt Vile live in Detroit last year an he was amazing.  Formerly with the band The War On Drugs (who also almost made my top 20 with Red Eyes), this song made me want to learn guitar just to play it. (Which I did, just enough to play this song very badly).  Pretty Pimpin' is pretty sweet.
20. Justin Timberlake – Filthy (2018)

This is another one of those tracks that 87% of people will despise.  Yes… it's loud and kind of annoying and weird.  Yes, it came from arguably the WORST album of the decade.  But also yes… … it's a song you will never forget.  Congrats JT on squeaking in to my best of the decade chart.
Happy New Year, music lovers!  See you in 2020