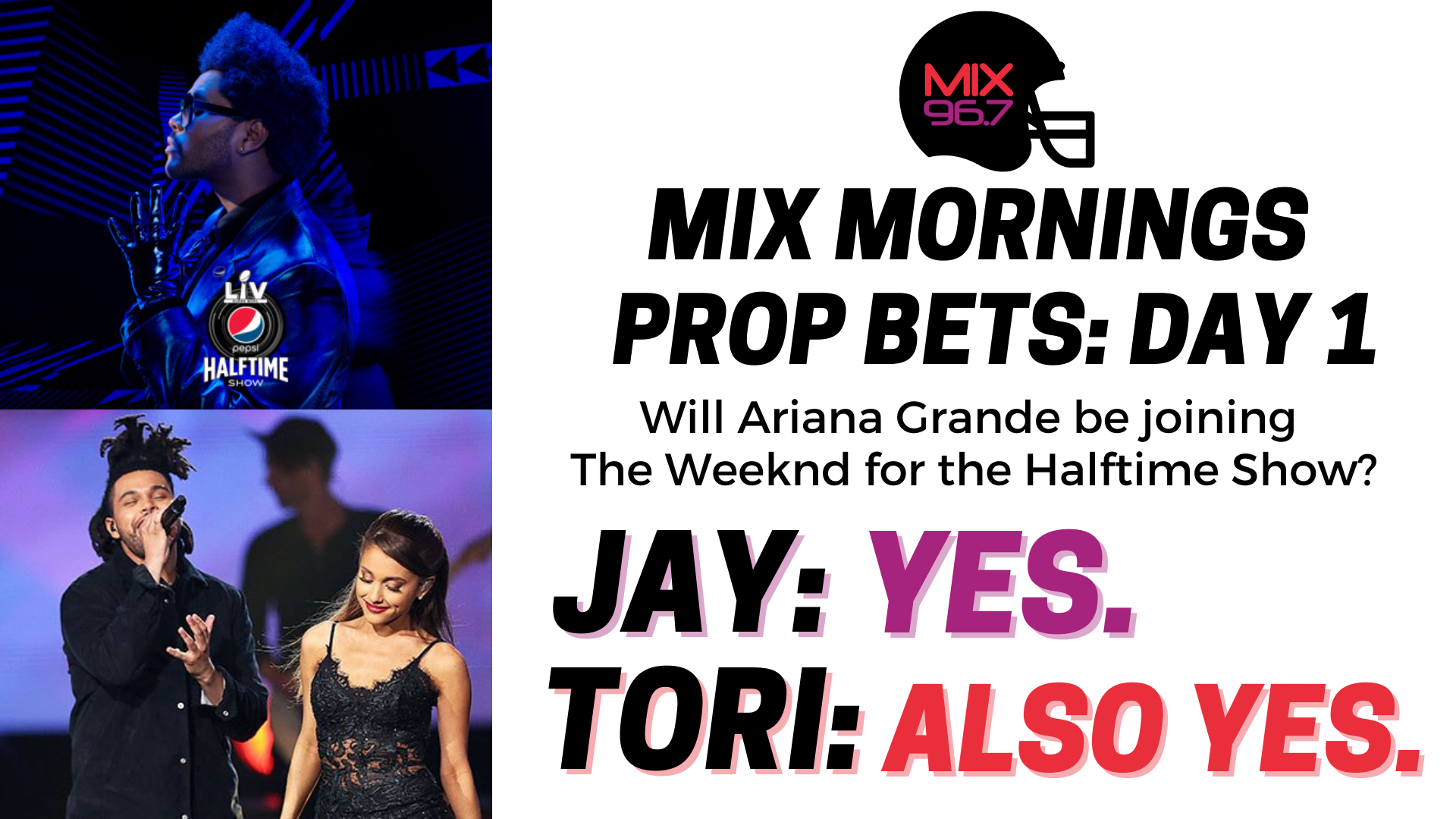 Is Ariana Joining The Weeknd For The Super Bowl Halftime Show?
We love to try to predict who will be making an appearance alongside the Super Bowl Halftime Show headliner, but Twitter beat us to it this year!
What's started as a rumor has formed into a pretty solid theory (one that Jay & I are betting on, by the way).
Fans believe that Ariana Grande will be joining The Weeknd for his Halftime show. This is for a few reasons:
There's a long history of headliners surprising viewers with other big names. Who's bigger than Ariana Grande currently?!
They have not one, but TWO hit songs together. One comes from her 2014 album, "My Everything". We all remember "Love Me Harder"!
The newest song of theirs comes from her most recent album Positions. The song "Off The Table" is a fan favorite from the album.
Only time will tell, but stay tuned all this week for more Jay & Tori Prop Bets AAAAND, come back next Monday morning to see who the winner is!