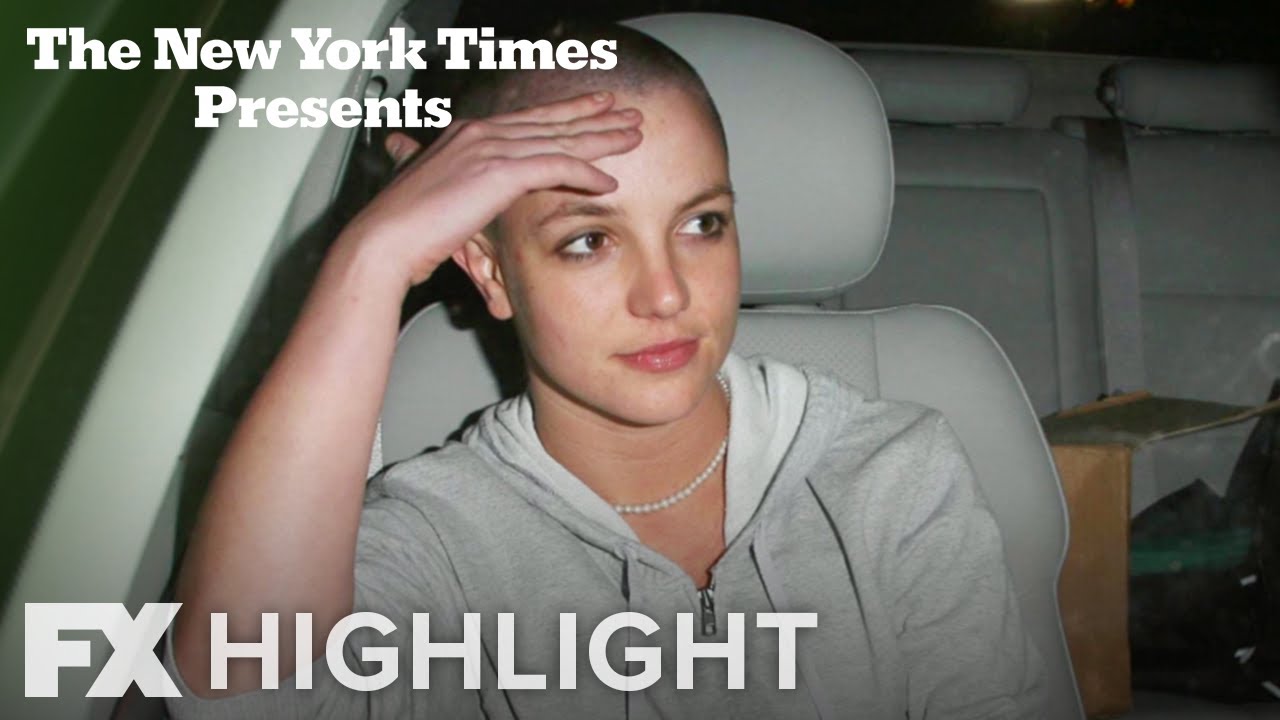 Why You Need To Watch "Framing Britney Spears"
The New York Times has recently launched a project called "New York Times Presents:", diving deep into a specific subject each episode.
The most recent episode centers around pop star Britney Spears; her rise to fame, her failed relationships (not just romantically), and how she ended up in the current conservatorship battle with her father.
I won't give anything away, however this is a well known case. With that being said, let me tell you what people are saying about the document and why it's so important:
It's Possible That Britney Is Actually Behind This Documentary
In accordance with the conservatorship agreement, Britney is extremely limited in what she is allowed to publicly talk about.
The conservatorship itself is likely the #1 thing she is barred from discussing.
The #FreeBritney movement has been progressing for years now. She didn't really acknowledge it until her most recent attempt to overturn the conservatorship, in which she stated on the record that there is truth behind the fight and she appreciates the support.
Since the release of the episode on Friday, fans have made speculations that Britney is in fact behind this documentary and intends to tell the accurate story.
Britney has been on Instagram frequently talking about "Project Rose", saying something's coming.
Fans immediately noticed that the entire documentary features interviews in front of a wall with roses.
Britney's boyfriend of around 5 years, Sam Asghari, has also been "Liking" social media posts about Britney's mistreatment and her involvement in the episode.
Check out this thread:
We Realize All The Ways Britney Was Done Wrong…And We Supported It
One of the main interview subjects is a former paparazzi who specifically "worked with" Britney (so he says…seems more like targeted her).
His name is Daniel Ramos and is the one who harassed her that infamous night in 2007, in which she responded by hitting his car with an umbrella.
He admits,
It was not a good night for us. But it was a good night for us, 'cause it was a money shot."
This moment in the documentary opened a lot of eyes. Ramos admits that this kind of "money shot" of Britney could sell for as much as 1-2 million dollars. 
The reason it was so valuable? It sold magazines.
The world was watching Britney, and no one was going to go easy on her.
All in all, it explains that the world became so fixated on knowing everything about her, the abuse from paparazzi was supported.
Check out this clip from the episode:
The List of People Who Did Her Wrong Only Gets Longer…With Some Notable Names
Another key player in Britney's demise is none other than former boyfriend Justin Timberlake.
We see a pretty awful moment of his, in which he admits on a radio show to sleeping with Britney despite her public statement of "saving sex for marriage".
We also learn that he was often alluding to Britney cheating on him and that being the reason for their demise.
While this doesn't seem like a full-blown smear campaign, it was heavily piled on by interviewers like Diane Sawyer.
Of course, we know that Diane Sawyer is not an easy interviewer. But what on earth could justify THIS?
This list also includes Kevin Federline, her father Jamie Spears (obviously), and many more.
We Get A Better Look at the Legal Side of Things
As much fun as it is to just say "FREE BRITNEY" whenever she's brought up, it's helpful to understand where she is in her legal battle.
The episode gives us interviews from those previously and currently involves in her conservatorship case.
It also raises the question, "what do conservatorships entail and are they really beneficial to the people involved?". You can answer that question yourself.
All in all, I highly recommend watching this.
I cried, fell a little bit in love with Britney's longtime friend / chaperone Felicia Culotta, and heavily debated buying a #FreeBritney t-shirt.
The show is officially available on Hulu / FX, however there may be a free version available somewhere on YouTube.
Check out this full trailer: