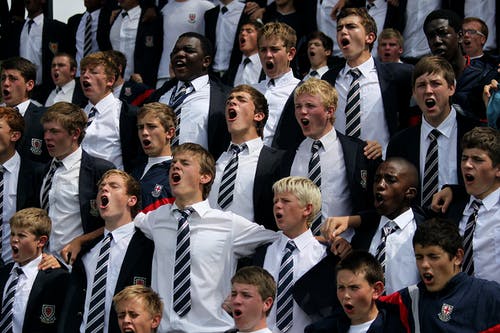 LISTEN: Can You Guess What This Crowd Is Chanting?
A 20-year-old posted a clip on TikTok of people chanting a phrase over and over again.  The clip went viral, with people all over the internet responding with what they're hearing . . .
What do you hear?  Some of the suggestions include:
"Bart Simpson Bouncing"
"Rotating Pirate Ship"
"That Isn't My Receipt"
"Lobsters in Motion"
"That Is Embarrassing"
"Lactates in Pharmacy"
"I'm Chasing Martian"
"Baptism Piracy"
"That Isn't Mercy"
Ultimately, there's only one REAL answer.  Scroll down when you're ready.
…
…
Some users have pointed out that the chant is likely "That Is Embarrassing."  It's something that fans of a British soccer team shout.  The team is the Derby County Football Club, and they're based in Derbyshire, England.
(You can hear the fans chanting it, here.)