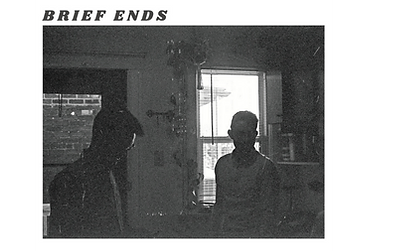 HOMEGROWN HIT – The Bishop Boys 'Brief Ends'
Last year, local duo The Bishop Boys released one of my favourite tracks.  It's a song called Dark Days and it's still on my regular playlist.  That being said, I'm so excited to be able to introduce you to some new music from Austin and Andrew!
Beautifully produced, "Brief Ends" is like reading a chapter of a book about a beautiful friendship.
The accompanying music video, filmed and directed by local filmmaker Elliott Hale, depicts a pair of life-long friends as they slowly drift apart — a situation we all can relate to.  On theme with the Bishop Boys' previous music videos, this one features some recognizable local scenery with scenes filmed at the University of Windsor, Phog Lounge, and the Coffee Exchange.
"I think the song and video capture perfectly what we have both been feeling
since Andrew moved away. Though our friendship isn't ending, it's never easy to
see your best friend move nine hours away," explains Austin.
Presented in partnership with Soul City Music Co-op, Brief Ends is available now on all streaming platforms, and the music video is available on YouTube. It's the first single off their debut full-length album, Old Friends, Brief Ends, which will be released in May 2022.
Check out more from The Bishop Boys right here, and thanks for supporting local music.
Instagram | Facebook | Twitter | YouTube