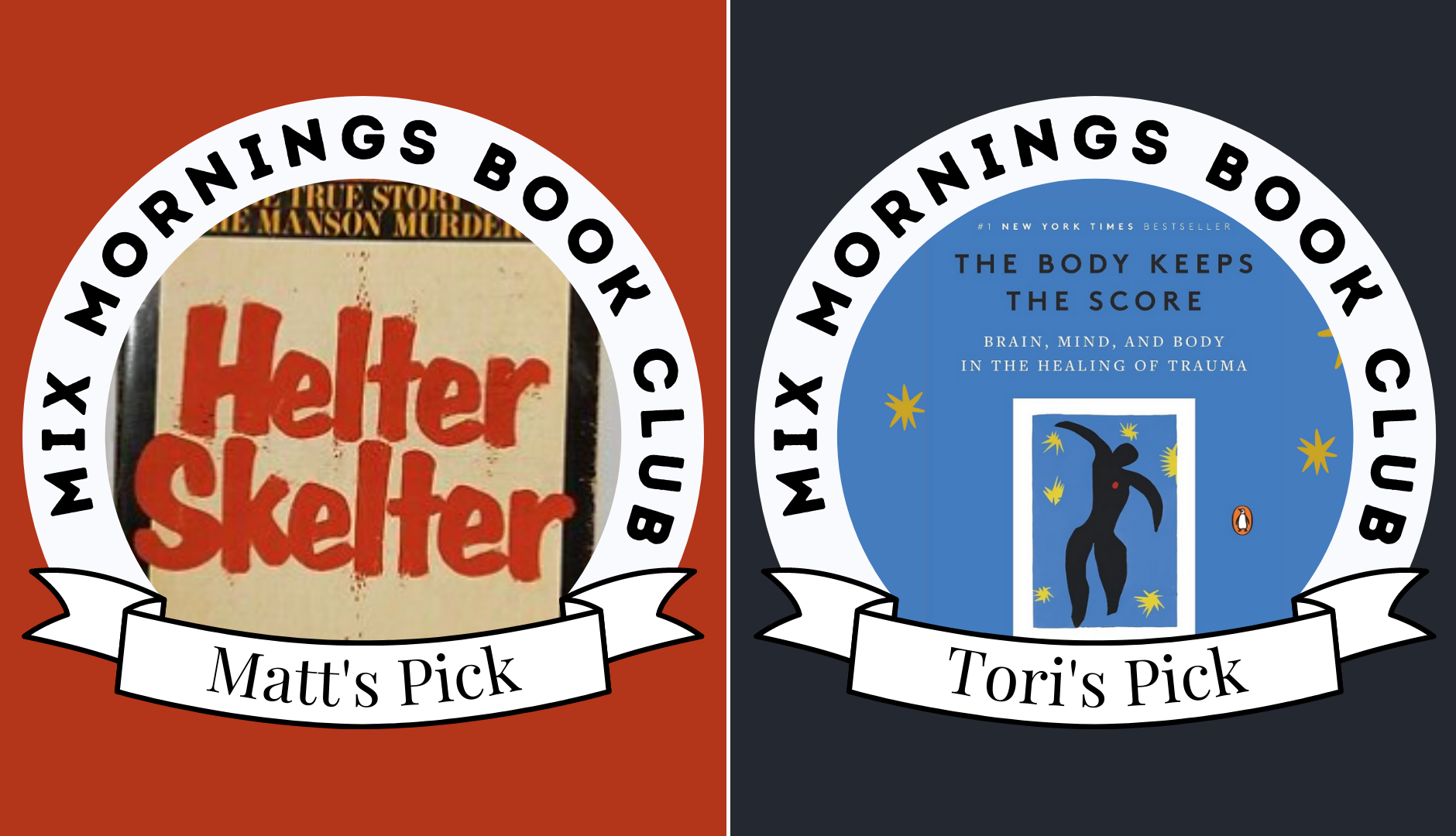 Mix Mornings BOOK CLUB – May 5th
Let's welcome Phat Matt to this week's Mix Mornings Book Club!
Both his & Tori's picks aren't really fun, light reads. They're definitely more serious. Matt re-read the 1974 book "Helter Skelter: The True Story of The Manson Murders". Why not? It's really one of the most iconic true crime books.
Tori's book is also a serious one, that's kind of scientific, kind of psychological, and very enlightening. She's been working on it for almost a year, and now that it's finally finished, she gives 4/5 stars for "The Body Keeps The Score: Brain, Mind, and Body in the Healing of Trauma".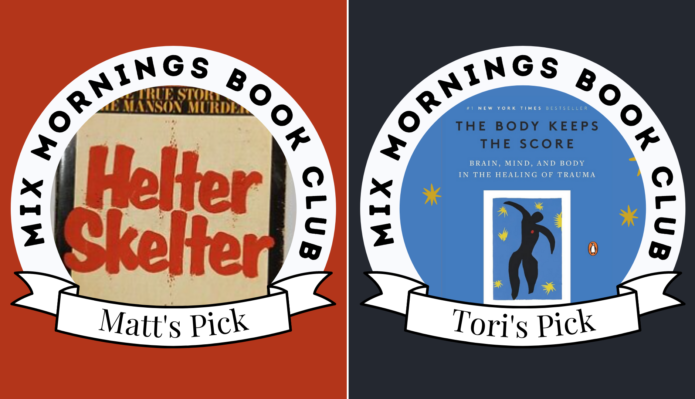 Here are some of our previous selections: