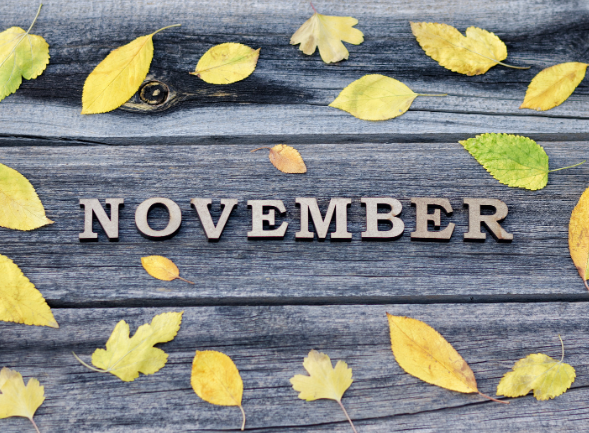 Some Things To Look Forward To In NOVEMBER
In movies:  "Weird:  The Al Yankovic Story" with Daniel Radcliffe hits the Roku Channel this Friday
. . . "Black Panther:  Wakanda Forever" hits theaters next Friday
 . . . the sequel to "A Christmas Story" called "A Christmas Story Christmas" hits HBO Max on the 17th
. . . the "Enchanted" sequel "Disenchanted" hits Disney+ the 18th 
. . . Ryan Reynolds and Will Ferrell star in Apple's musical version of "A Christmas Carol" called "Spirited", also on the 18th
. . . and Steven Spielberg's "The Fabelmans" on the 23rd.
 On TV:  Season five of "The Crown" premieres on the 9th on Netflix
. . . the season finale of "Handmaid's Tale" is also on the 9th
. . . Season five of "Yellowstone" premieres on Paramount+ November 13th
. . . HBO's four-part miniseries called "Shaq" starts on the 23rd
. . . The Addams Family spin-off "Wednesday" hits Netflix on the 23rd
. . . James Gunn's "Guardians of the Galaxy Holiday Special" hits Disney+ on the 25th
 If you're into awards shows the American Music Awards are on the 20th.  Happy November!