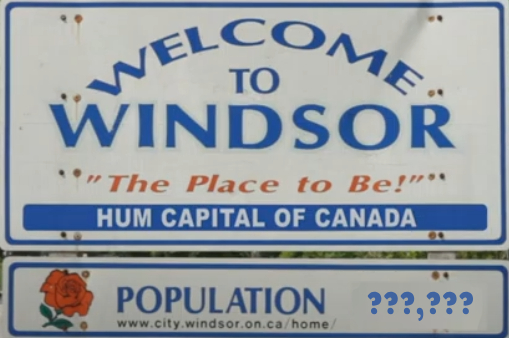 Jay & Tori's BANNED Facebook Posts – Sept 13, 2023
A very easy question to start the day:  Where were you BORN?  If you're reading this blog I can only assume you're in the Windsor/Essex area but where does your origin story begin?
We got word that Windsor has a lot of new people here and our population could actually be well over 300,000 now!   All these new friends have to have come from SOMEWHERE, right?
I told you about a woman from Alabama who found her dream wedding dress at a thrift shop for $25.  Well, it's worth over $6200!!  Here's where you can throw money away on a new one.  Yikes.
And did you catch the VMA's last night?  Here's the moment N'Sync arrived, plus a very cool (scary?) performance from Olivia Rodrigo.
And in case you were curious, here's the full list of 2023 "MTV Video Music Awards" Winners
Video of the Year:  Taylor Swift, "Anti-Hero"
Song of the Year:  Taylor Swift, "Anti-Hero"
Artist of the Year:  Taylor Swift
Best New Artist:  Ice Spice
Best Pop Video:  Taylor Swift, "Anti-Hero"
Best Hip-Hop Video:  Nicki Minaj, "Super Freaky Girl"
Best R&B Video:  SZA, "Shirt"
Best Afrobeats Video:  Rema and Selena Gomez, "Calm Down"
Best Rock Video:  Maneskin, "THE LONELIEST"
Best Alternative Video:  Lana Del Rey featuring John Batiste, "Candy Necklace"
Best K-Pop Video:  Stray Kids, "S-Class"
Best Collaboration:  KAROL G and Shakira, "TQG"
Best Video for Good:  Dove Cameron, "Breakfast"
—
And finally… my girls Alex and Riley were in studio to play Battle of the Sexes.  The super tough questions you can try to answer yourself?
Name 10 foods that are green
Name a member of the Paw Patrol (*bonus points if you get them all!)
Have a great Wednesday!