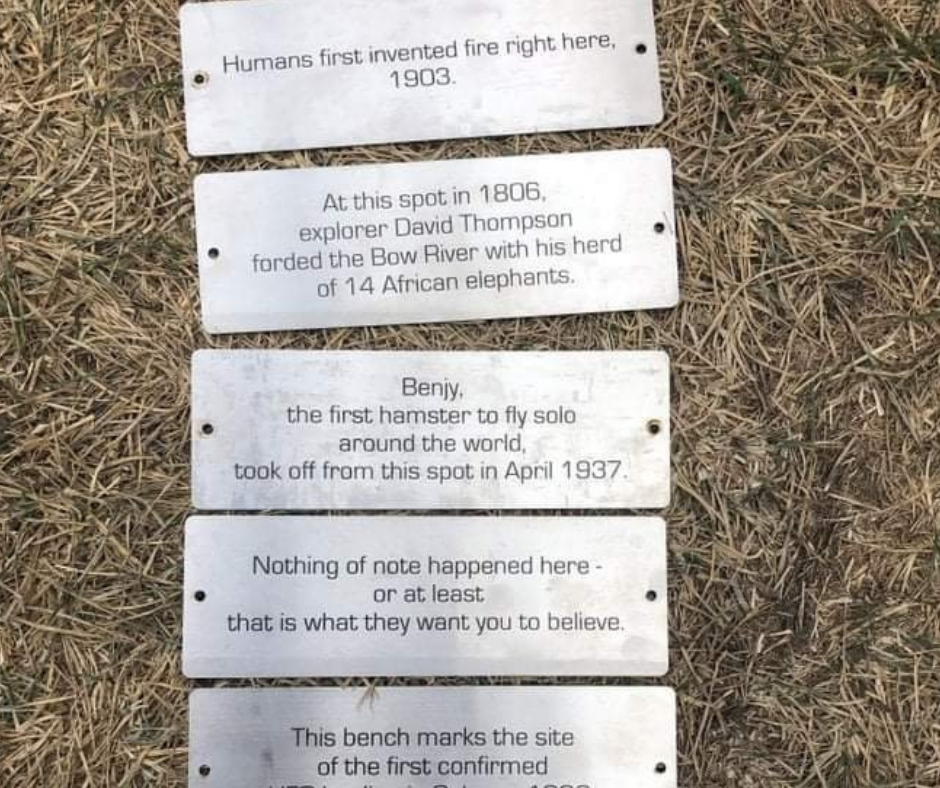 Calgary Park Going Viral After Mysterious Bench Signs Pop Up
Calgary is becoming famous on the internet for a GOOD REASON.
There is a park called Bowmont Park that's gaining popularity due to a an anonymous perpetrator creating and installing special PLAQUES to the park's benches.
The plaques say irrelevant, probably made up facts about the park and at first the city tried to remove them, then Calgarians demanded they be brought back…so now they are back up for good!
These plaques say things like,
"Benjy, the first hamster to fly solo around the world, took off from this spot in April 1937,"
"Nothing of note happened here—or at least that is what they want you to believe"
Check out some of the spotted plaques: