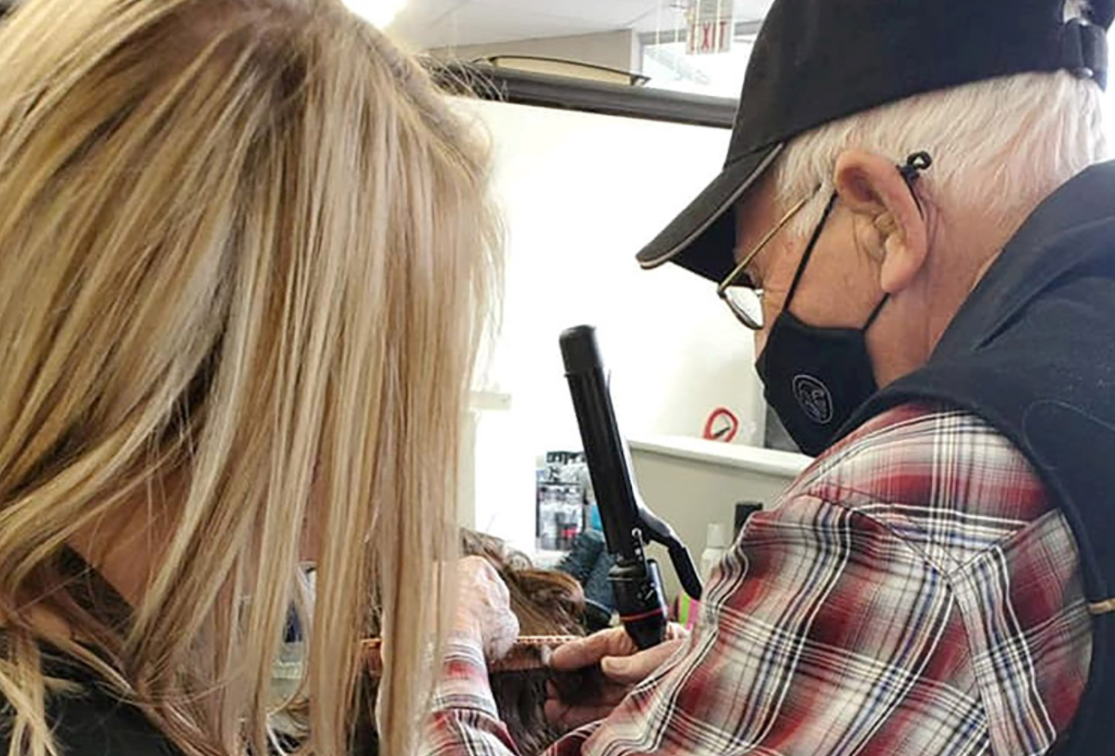 TELL ME SOMETHING GOOD: 79-Year-Old Goes To Beauty School To Help Wife With Failing Vision
Before getting married, ask yourself, "would he learn how to curl my hair for me?"
This story of a very sweet elderly man went viral for all the right reasons.
His wife of 50 years has always "taken pride in" her appearance and said "it's important to her," but due to failing eyesight it became increasingly difficult for her to get ready.
He decided to enroll at the Delmar College of Hair and Esthetics to learn how to do her hair AND makeup. 
Teachers at the school say that he started out learning to curl hair, but stuck around to learn some other tricks, such as how to do mascara.
Is there anything sweeter than that?!