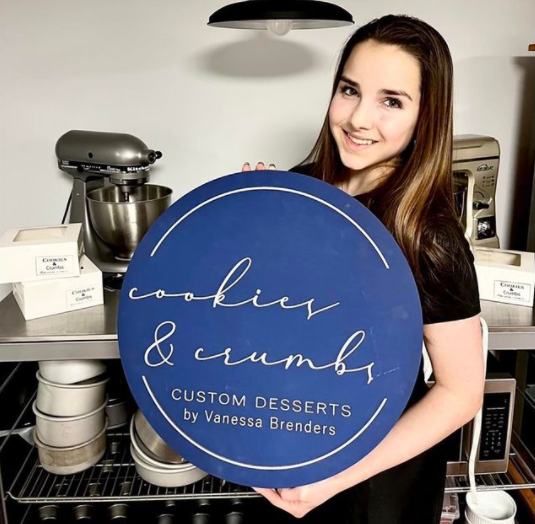 We Talk To A Local 15 Year Old Baker Who's Making Cupcakes For A Great Cause!
It's not that often that you get to help people by eating CUPCAKES, but that's the situation we find ourselves in thanks to 15 year old baker and entrepreneur extraordinaire Vanessa Brenders!
She's an honor roll student and is excited to continue with school but in her spare time she's managed to create Cookies & Crumbs, a bakery that serves up more than just sweets.
Starting this weekend Vanessa is raising money for Hiatus House and all you need to do is buy and enjoy some of her delicious cupcakes.
Reach out to Vanessa on Instagram or Facebook to get those orders in.  Great job Vanessa!