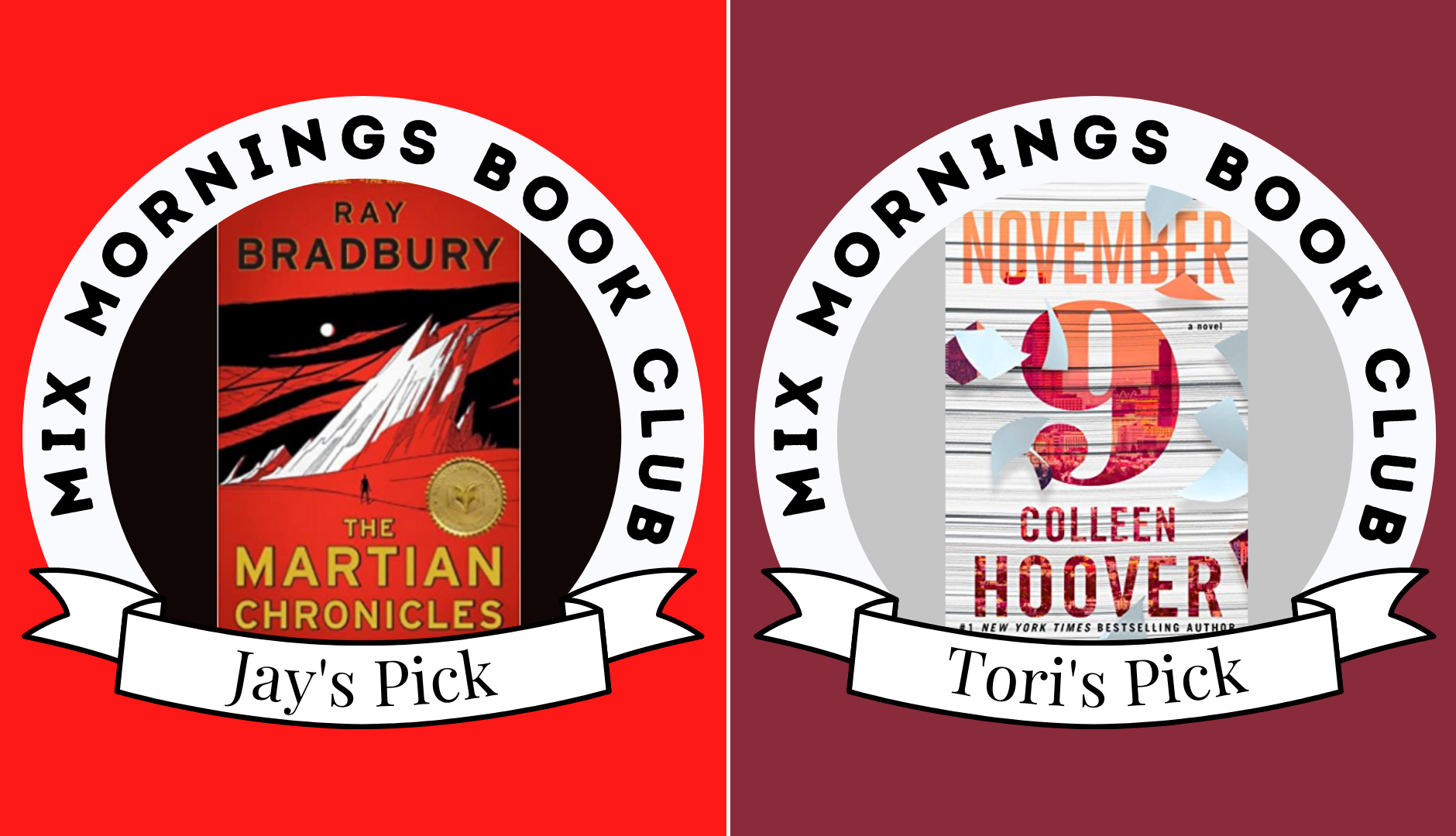 Mix Mornings BOOK CLUB – July 22
My book this week is one of the funniest books I've ever read, I'm glad my wife stumbled upon it in a used book store or I never would have picked it up!  The Martian Chronicles by Ray Bradbury (more famous for Fahrenheit 451) tells the story of man's visit to Mars and the Martians who are indifferent to our arrival.  I'm giving it a solid 4 1/2 stars.
Here's what Tori says about her pick:
I read this book because a friend told me that it's her "favorite book of all time", and now I'm questioning the entire friendship. JUST KIDDING (sort of) – it's not a BAD book by any means. The premise of two people meeting everyday on the same date each year is definitely interesting, but the writing is a little immature. I did read it crazy fast though, so 3.5 / 5 from me.
Got something we should read?  Send us a message and we'll add it to our list!